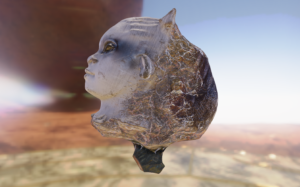 Barbara London and Auriea Harvey in conversation on December 3, 10 a.m. at THE BASS, celebrating the launch of Season 2 of "Barbara London Calling." Harvey is a boundary-breaking artist whose sculpture magically bridges digital and physical space. She plumbed the depths of net art and video games, before turning her attention to 3D modeling, printing, and mixed reality. London and Harvey's conversation will revolve around the artist's inspiring transition to NFT artwork.
Make a reservation on Eventbrite. Sign up to join in person. Event is free.
Facemask required.
Hosted by THE BASS, (2100 Collins Ave, Miami Beach).
Supported by Kramlich Art Foundation. Endorsed by Chris Vroom and bitforms gallery.