Curated MoMA Exhibitions: 2000s
Projects: Song Dong (Waste Not).

June 24–Sept. 7, 2009
The Beijing-based Song Dong has been at the forefront of Conceptual art in China since the 1990s. He grew up in a tight-knit, traditional community, and his work often examines the everyday realities and issues of his neighborhood. Presented for the first time in the United States, Waste Not was an installation of the full complement of worldly goods belonging to the artist's mother, Zhao Xiangyuan (1938–2009)—including the wood frame of her house. Song's mother was typical of the generation of Chinese who lived through the hardships of the Cultural Revolution in the 1960s and 1970s, abiding by the dictum wu jin qi yong (waste not). This guiding tenet deemed that resources be squeezed for all their value and nothing be wasted. Waste Not was a collaboration with the artist's mother, initiated in an attempt to wrest her from grief following the death of Song Dong's father in 2002. In the process of organizing and arranging the goods, the baggage of the past was, quite literally, unpacked and given a new life.
Press Release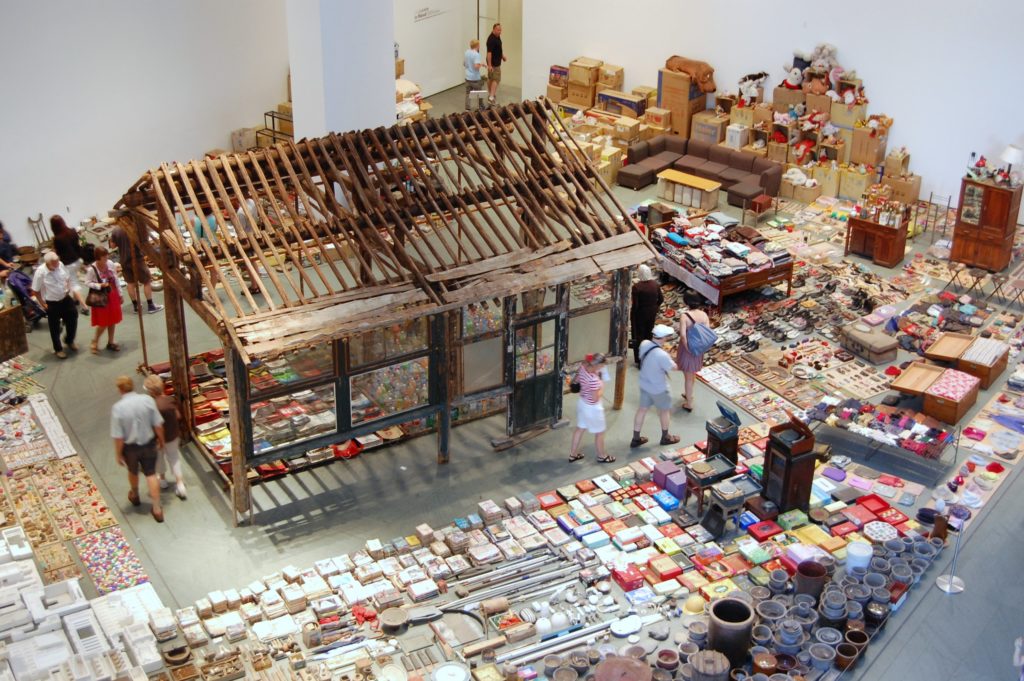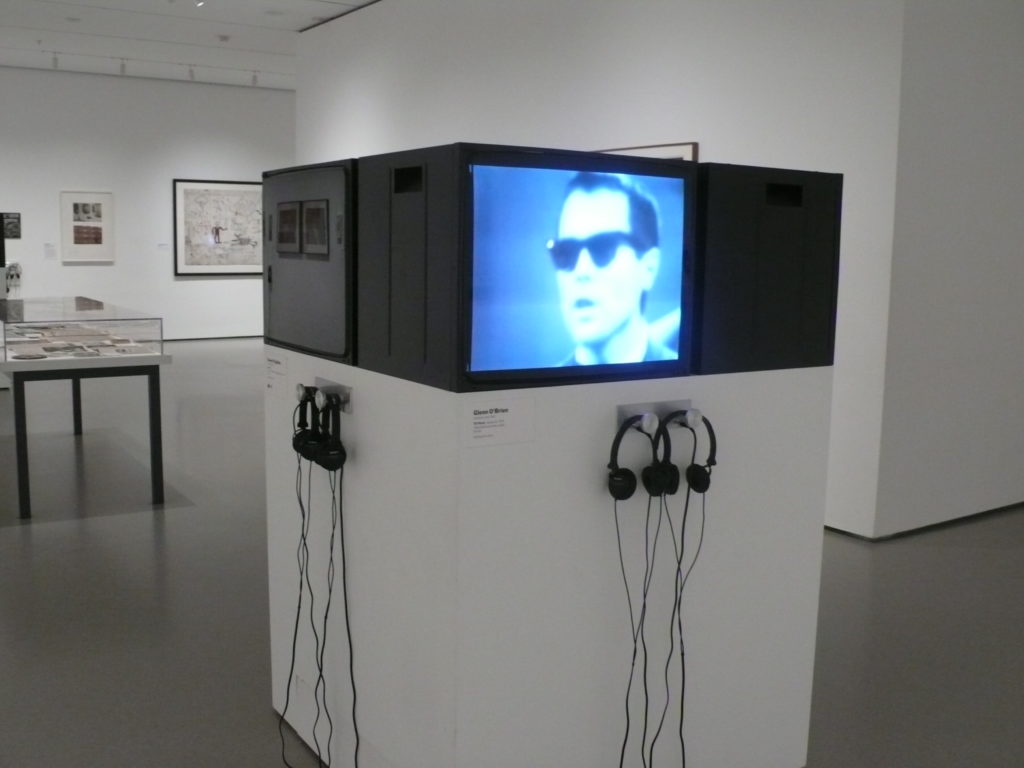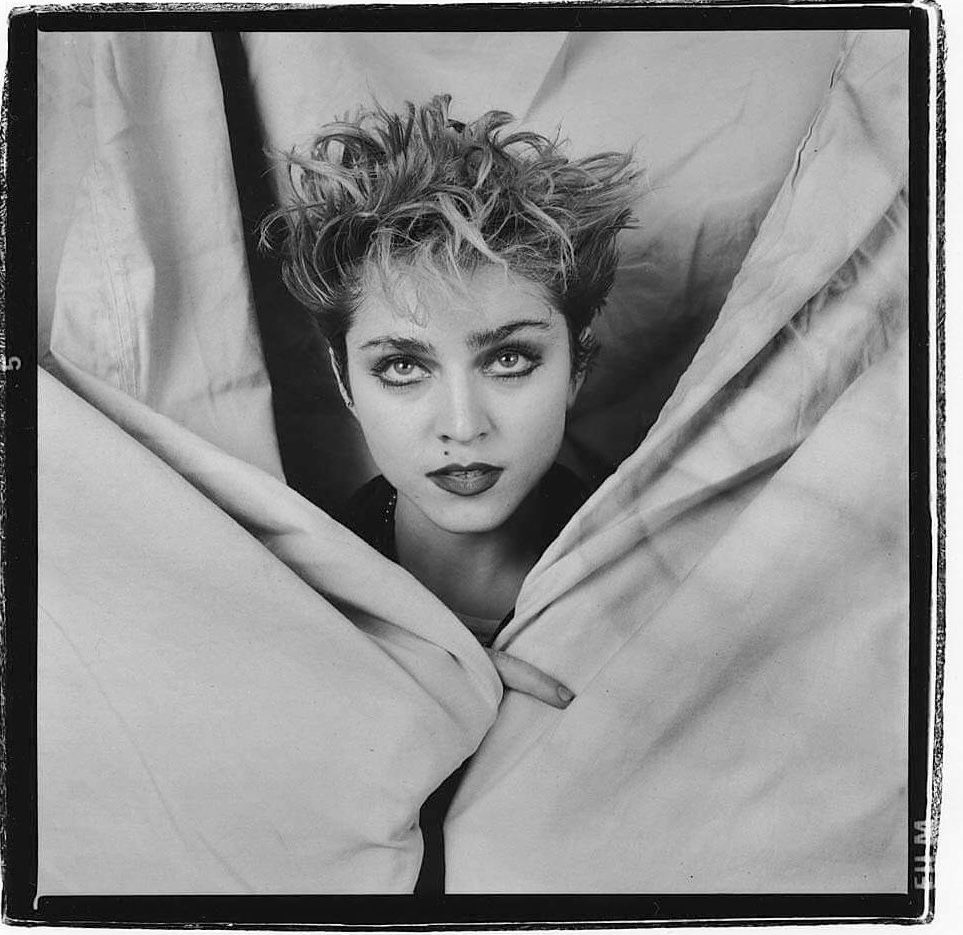 Looking at Music: Side 2.
June 10–Nov. 30, 2009
In the mid-1970s, right on the heels of Conceptual art and Minimalism, many visual artists turned to making raw, hard-edged work that addressed urban blight and bad economies. With an ear set to punk, these artists worked in the netherworld between music and media, often forming their own short-lived bands. Their rough, do-it-yourself projects pushed the envelope of interdisciplinary experimentation, which soon spread to underground venues from New York to London, Düsseldorf, and Krakow. This exhibition features music videos, Super 8 films, drawings, photographs, and zines from MoMA's collection that explore the melding of music, media, and visual art in the final decades leading up to the 21st century.
Press Release
Looking at Music.
Aug. 13, 2008–Jan. 5, 2009
In the 1960s—the decade that saw astronauts land on the moon—artists were seeking to expand the boundaries of time and space and to have new experiences. At the same time, portable video equipment reached the consumer market—suddenly simultaneity and "now," the present and the past, became content. Musicians led the way in developing new working methods, and music was at the forefront of interdisciplinary experimentation during the early days of media art. This exhibition looks at the dynamic connections that occurred from the mid-1960s to the mid-1970s, with a display of early media works by Nam June Paik, Bruce Nauman, Steve Reich, Joan Jonas, Yoko Ono, Laurie Anderson, and David Bowie, presented alongside related drawings, prints, and photographs by John Cage, Jack Smith, Ray Johnson, and others.
Press Release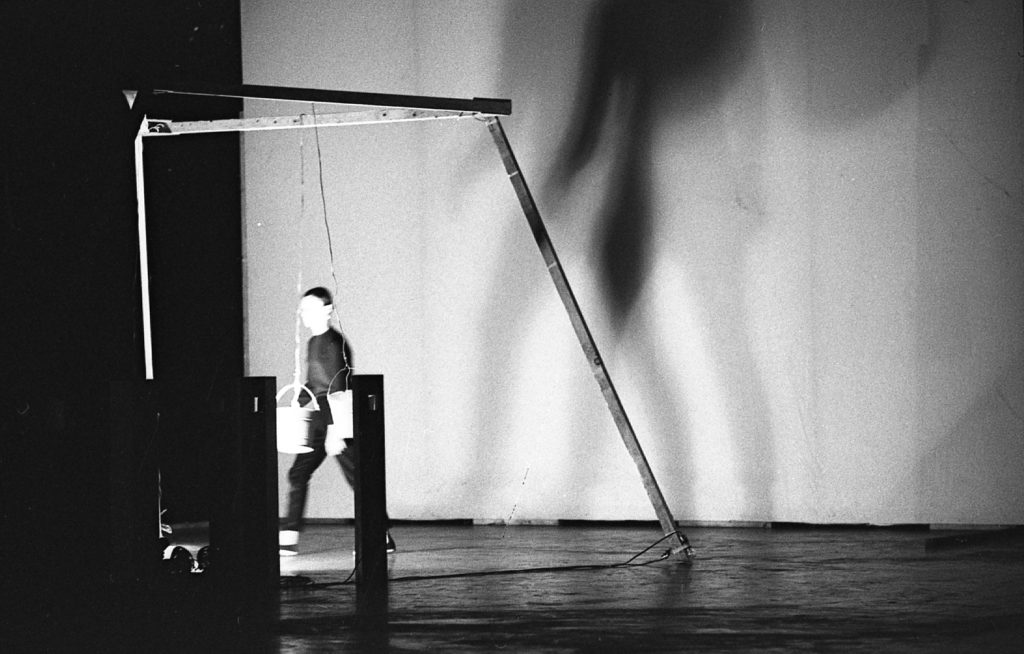 Automatic Update.
June 27–Sept. 3, 2007
The dot-com era infused media art with a heady energy. Hackers, programmers, and tinkerer-revisionists from North America, Europe, and Asia developed a vision of art drawn from the technology of recent decades. Robotic pets, PDAs, and the virtual worlds on the Internet provoked artists to make works with user-activated components and lo-res, game-boy screens. Automatic Update reflected artists' ambivalence to art, revealed through the ludicrous, comical, and absurd use of the latest technologies. Media installation work by Cory Arcangel (New York), Xu Bing (Beijing), Rafael Lozano-Hemmer (Montreal), Jennifer and Kevin McCoy (New York), and Paul Pfeiffer (New York). Press Release
Anime!!
July 10–September 30, 2005
Anime—the latest of America's many imports from Japan—is a genre of animated film that developed out of manga (printed comic books) and retains the raw energy of that popular format. Anime began by attracting younger viewers, but developed diversified content and spread steadily to wider audiences. At the same time, it progressed from the jerky, rough action and economical drawing of its early productions to the aesthetic sophistication and stylization of more recent projects. The films in the exhibition followed the development of anime chronologically: the classics of the '50s are closer to their manga sources, while the later productions are hybrid assemblages demonstrating everything high tech has to offer.
Press Release
Hayao Miyazaki and Isao Takahata: Masters of Animation
. June 3-30, 2005
Hayao Miyazaki and Isao Takahata are celebrated for their feature-length animations. Miyazaki's films have revolved around complex legends, often with children navigating magical and precarious terrains; Takahata explored ordinary life with a hardheaded objectivity. Despite an underlying sense of darkness, their remarkable films impart a sense of hope for new beginnings. The two filmmakers joined with Toshio Suzuki and created Studio Ghibli, an independent production company. This exhibition featured thirteen films from 1968 to 2004.
Press Release
China Now.
Feb. 12–16, 2004
China Now explored work by several generations of media artists in mainland China, sometimes termed "The Sixth Generation." The exhibition brought together officially accepted work, previously presented in the Shanghai Biennial and the Guangzhou Triennial, and work from unofficial networks. Artists included Cao Fei, Ou Ning, Li Yongbin, Liang Yue, Lu Chunsheng, Song Dong, Wang Jianwei, Wu Wenguang, Xu Zhen, Yang Fudong, Yang Zhenzhong, Zhang Peili, and Zhou Xiaohu. The work reflected the inquisitiveness and exhilaration of a country in the process of reinventing itself.
Press Release
Tony Oursler: Timestream.
2000
The moving image has been transformed from medium to medium throughout its history—now it has co-opted the hard drive. In this website specially commissioned by MoMA, Tony Oursler, an artist known for constructing phantasmagorical video tales, mixed intricate research with idiosyncratic information. The timeline tracks the evolution of virtual technologies and their relationship to what Oursler calls the spirit world.
Press Release