Today, I'm calling Jana Winderen. Born in 1965 and based in Oslo, Norway, Jana straddles the fields of art, music and science. Her sound installations encourage us not just to hear, but to listen.
Jana and I first met in Oslo in 2012 when I was researching the sound art community in Scandinavia. I was struck by the intensity of her commitment to discovering the aural dimensions of natural landscapes that tend to be extremely difficult to reach. She travels to the ends of the Earth, often alone, where she records nearly imperceptible sounds using an arsenal of the most sophisticated professional recording gear. She might drop a microphone inside the crevice of a gigantic glacier, or hundreds of feet deep into the frigid Arctic Ocean, or even into Manhattan's East River, where she heard the sounds of fish communicating.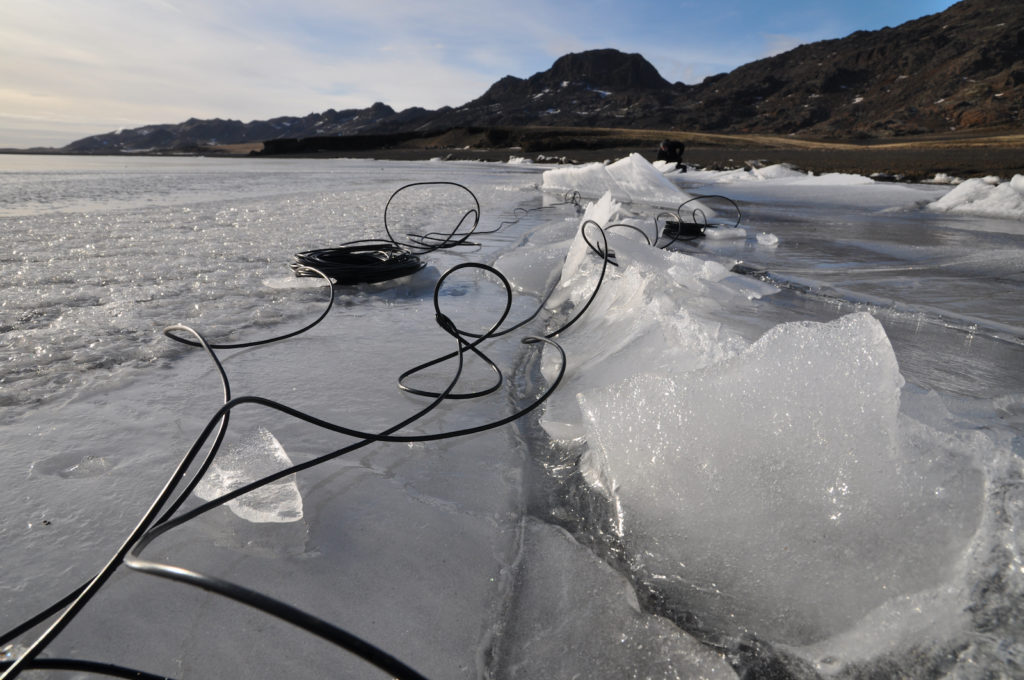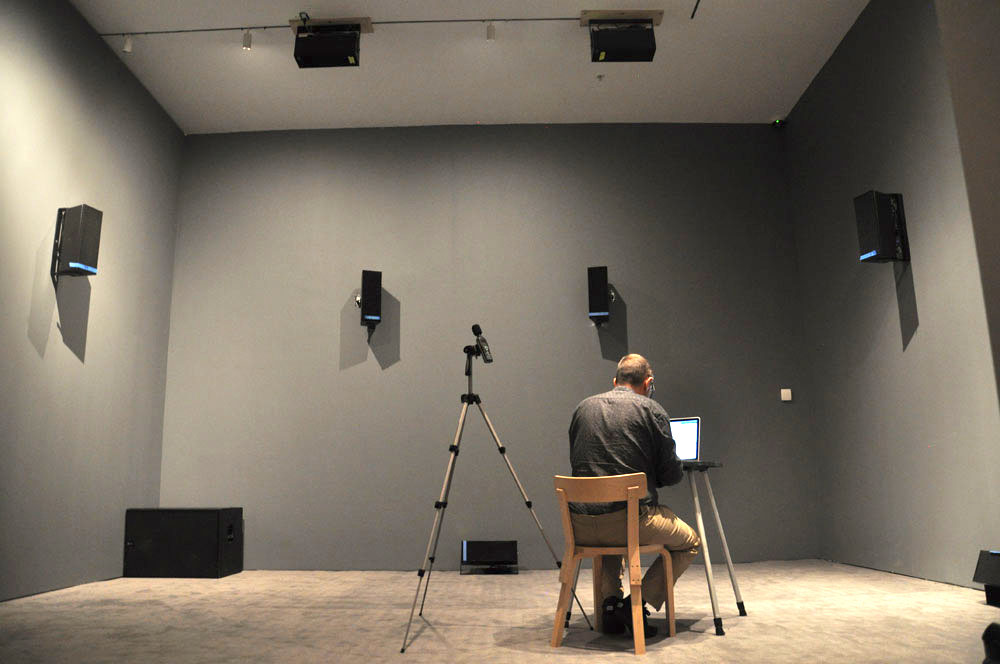 Our meeting led to the premiere of Jana's sixteen-channel, twenty-minute Ambisonics work Ultrafield. Her installation premiered in "Soundings: A Contemporary Score," an exhibition I organized at the Museum of Modern Art in 2013. Visitors entered the darkened installation and stood or sat down on soft cushion seating in the middle of the nineteen-foot square space, surrounded by sixteen inconspicuous ten-inch-high black speakers mounted from floor to ceiling on the four walls. Jana's composition was based on her recorded sounds, including those made by bulldog bats with echolocation in ultrasound range. Without the visual stimuli usually encountered in a museum, the audience paid close attention to the sounds Ultrafield had to offer, shushing anyone who dared to speak.
Aside from presenting her work in institutional and public spaces, Jana releases her audio compositions through Touch, the experimental British music label. She trained in mathematics, biochemistry, and fish ecology at the University of Oslo before receiving a B.A. in Fine Art from Goldsmiths, London.
Jana, thanks for joining me.
Jana Winderen: Hi, Barbara. It's great to be here.
[Continue reading for full transcript.]